Enjoy a fun day out suitable for all the family on one of our kayak tours. 
Our sit-on-top kayaks can be rented by the hour for both guided and non-guided tours. Sit-on-top kayaks (single and double) are very stable, easy to get in and out of, and you will have no feeling of confinement making them ideal for all abilities. 
Our kayak rental is operated from the picturesque village of Hjalteyri (20km from Akureyri, pick up available). This peaceful location is ideal as you can choose between kayaking on a lake, in a small harbour or out on the fjord depending on weather conditions and your own ability. 
Feel at one with nature as you experience kayak fishing, whale spotting or just relax on your kayak. At the end of your kayak tour you can relax in the hot tub on the beach at Hjalteyri with views of the fjord and mountains.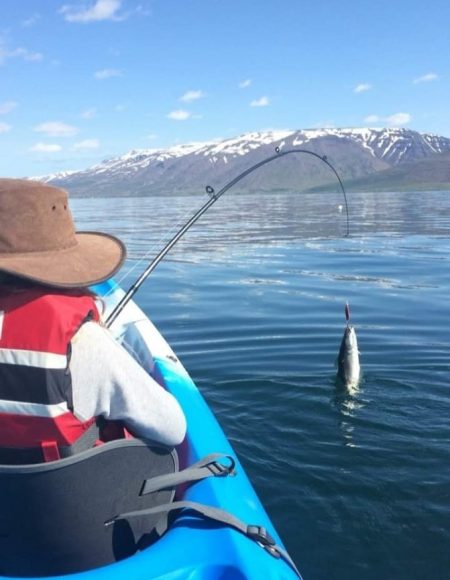 Rental is operated daily from 9:00 to 12:00 am
Location:  Hjalteyri 23 km from Akureyri
Hotel and harbour pickup is available in Akureyri
Single or a double seated kayaks,
Rental is for a minimum 1 hour.
Price is 8.000 iskr per boat for each hour.
Please note, we might have to cancel due to weather conditions!