TTV-17 Lake Myvatn & Dettifoss
Tour start at 9:00
Tour operated in summer
Departure is from Hof Culture Center
Hotel and harbour pickup is available in Akureyri
Tour length is 8 hours
Price 24.500 isk per person
A tour to the most powerful waterfall in Europe. Feel the ground shake beneath your feet, and the mist in your face as you stand near this fall. The tour also takes you to the Lake Myvatn area with the option to the soak in the nature baths. Relaxing in these geothermal waters is a wonderful way to end this tour.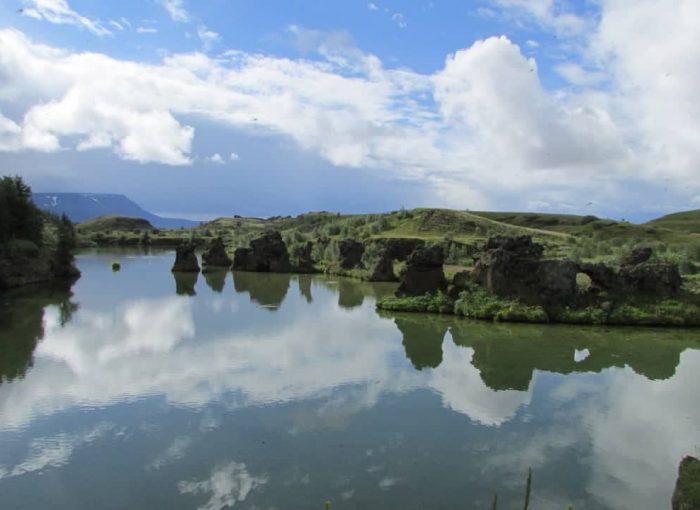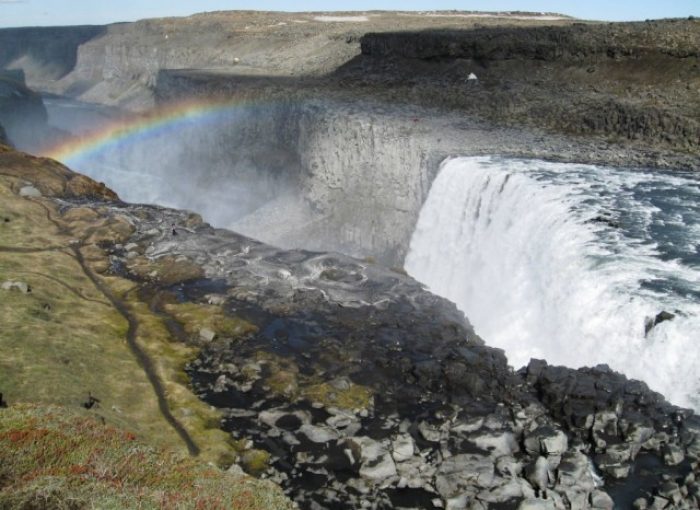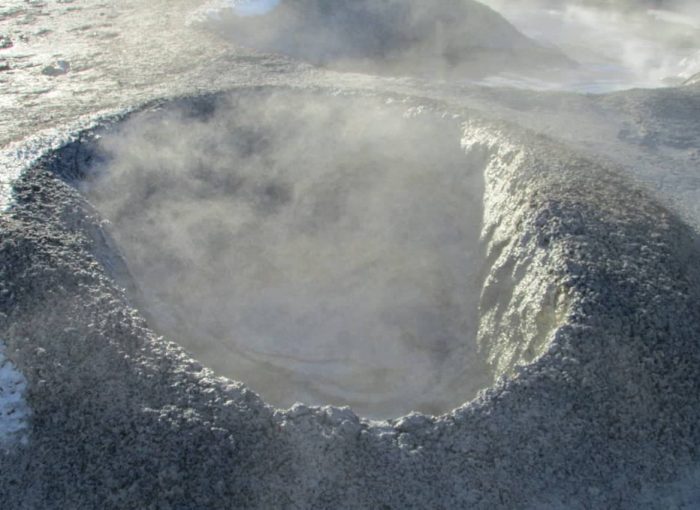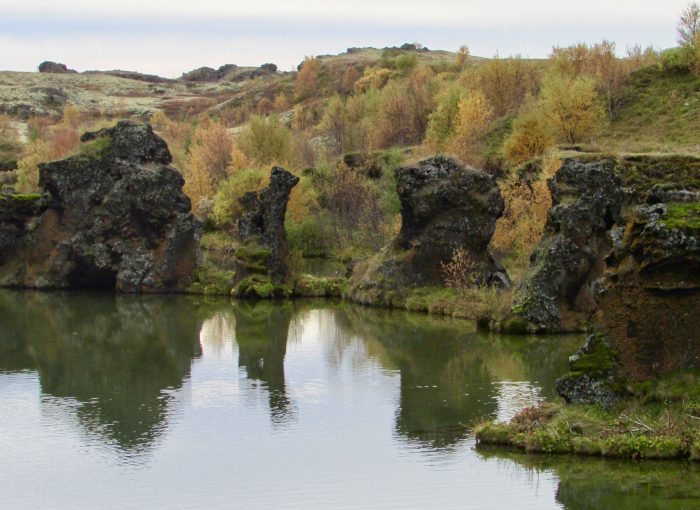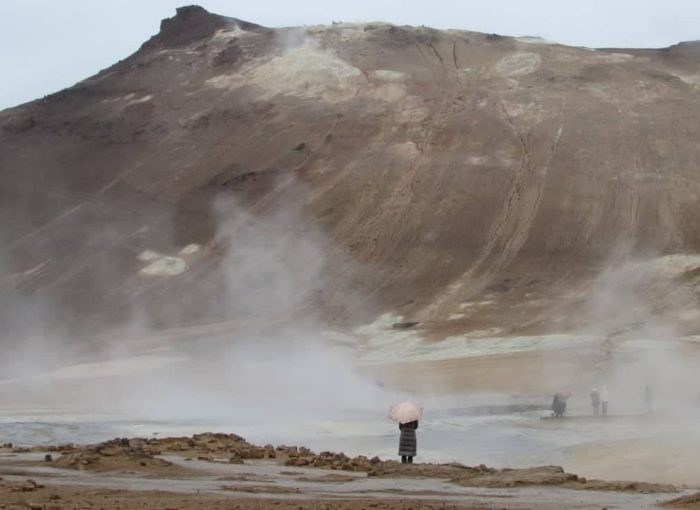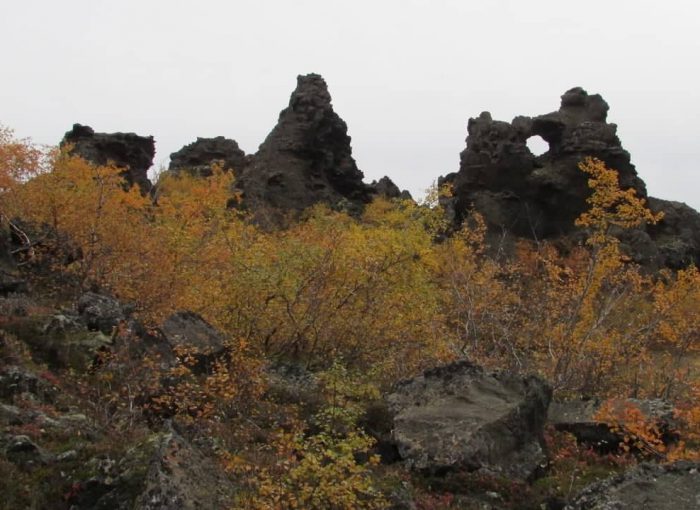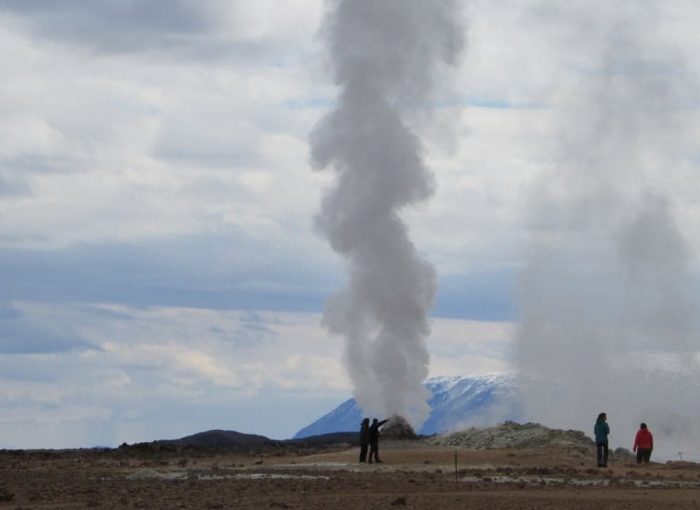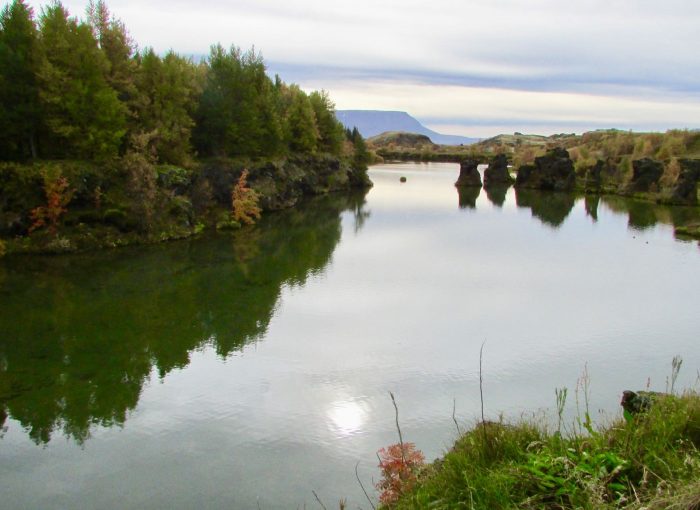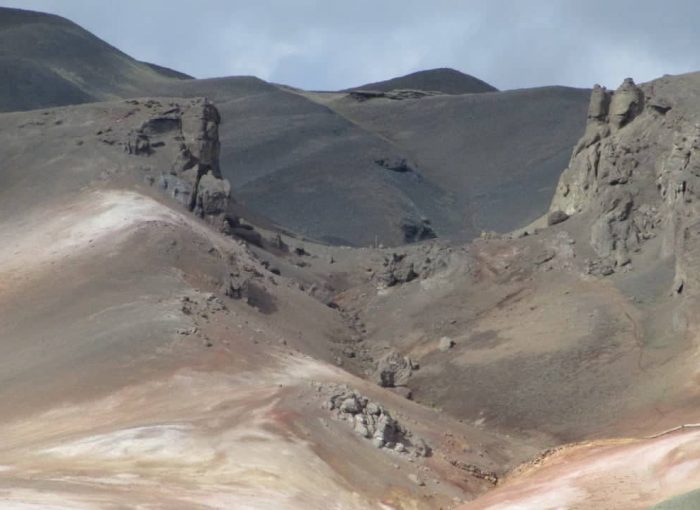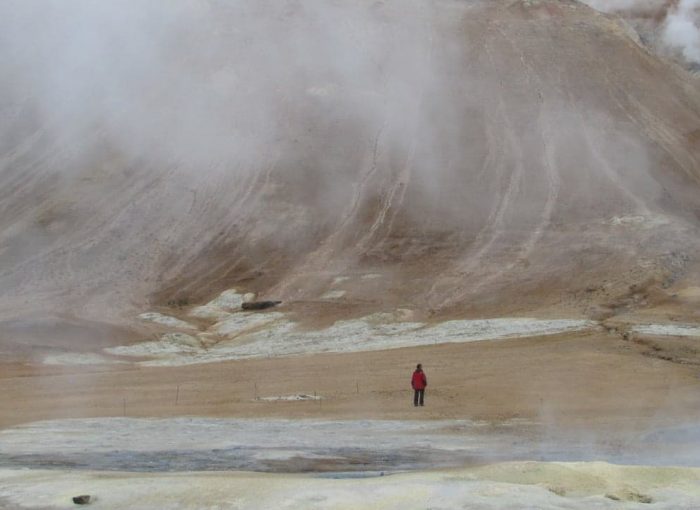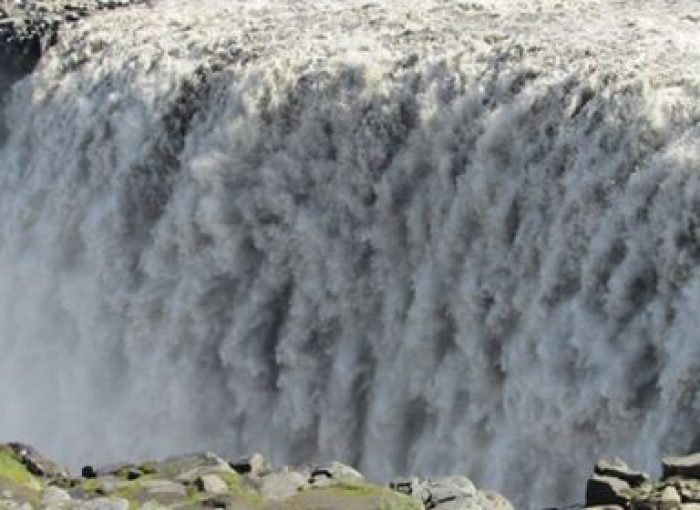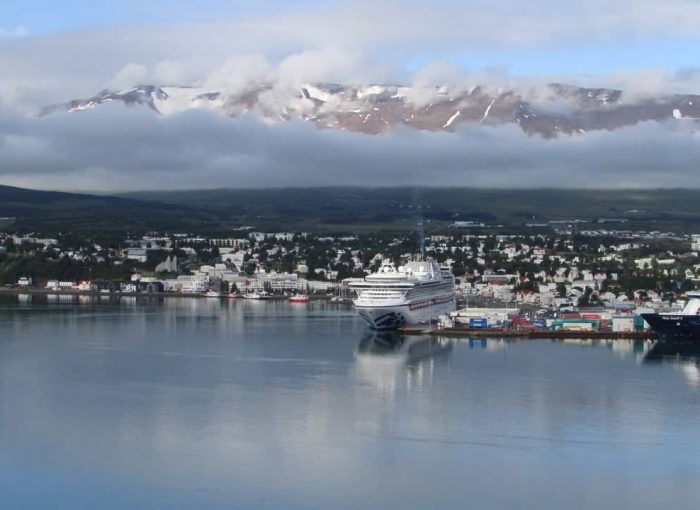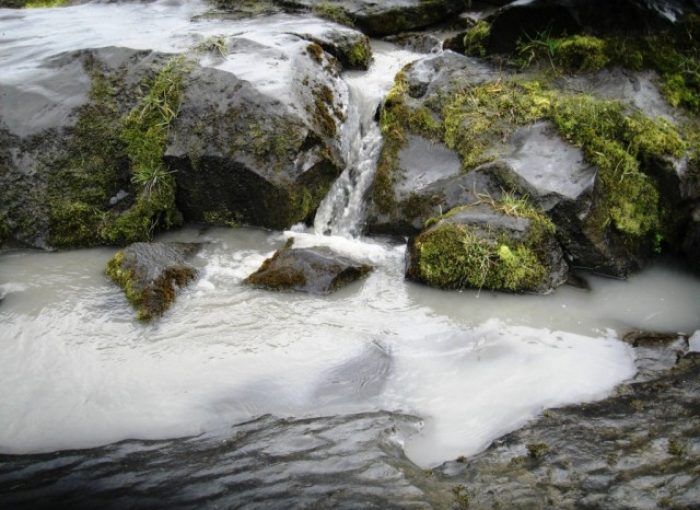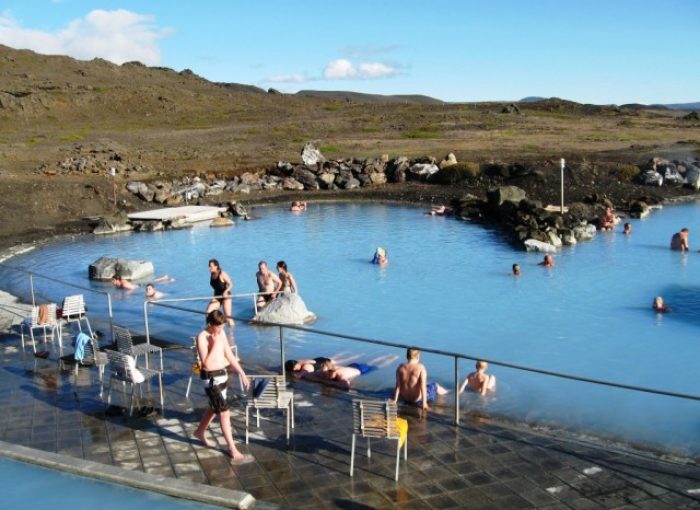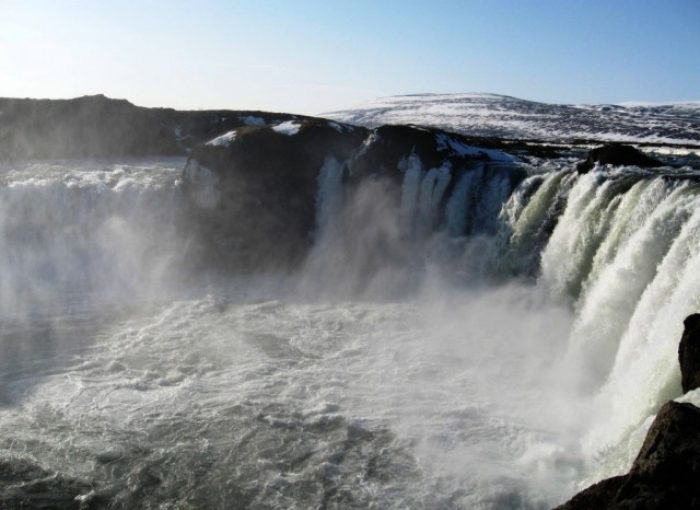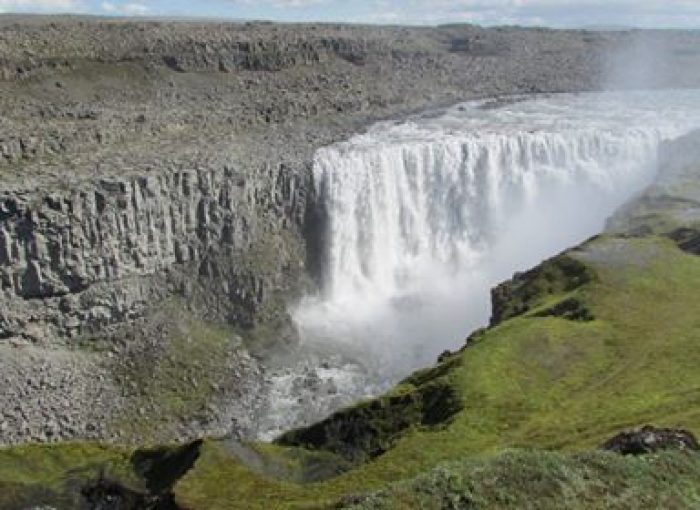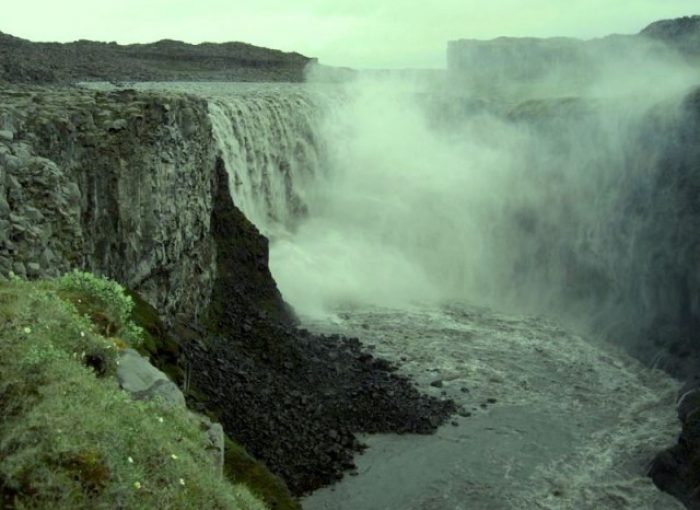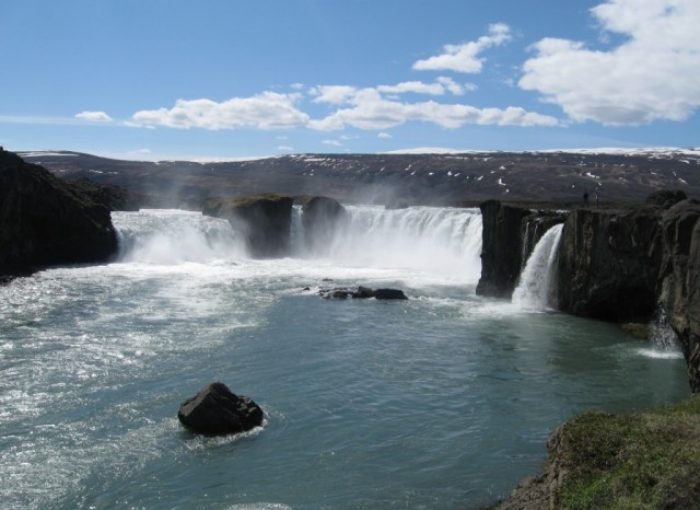 Book now for just 24.500 iskr
The first stop on this tour is at the beautiful waterfall Goðafoss. You will have enough time to view the falls up close before driving to Lake Myvatn. At this area of outstanding natural beauty we take you to places of interest, such as the lava maze at Dimmuborgir. We stop for refreshments at a local restaurant (not included in the tour price) before driving on to the King of Icelandic waterfalls – Dettifoss.
Dettifoss is believed to be the most powerful fall in Europe. And of course the biggest one in Iceland! 
To visit Dettifoss is an experience you will never forget. Although we give you all the time you need to take photographs, your first glimpse of this giant fall will your best memory. Not far from Dettifoss is another waterfall that we will walk to. The scenery around these waterfalls is like from another world. In fact Dettifoss played a big part in the 2012 Ridley Scott film, Promotheus. 
After visiting these giants, we travel to The Myvatn Nature Baths. Here you have the option of dipping in the relaxing geothermal hot spring. There is a final drive around the lake before driving back to Akureyri.