Akureyri is the center of winter tours & activities in Iceland. The possibilities are endless when it comes to winter activities. The ski slopes, ice skating rink, a variety of restaurants and cafes, the recreational forest at Kjarnaskógur and many geothermal heated outdoor swimming pools make Akureyri a great destination for winter tourists. We can help you plan your staying in Akureyri and organise day tours for you when you wish to travel further afield. 
All our tours can be booked as private guided tours.
Northern lights Akureyri, is amazing experience, we go with you into the dark and often frozen night, to see the unbelievable and unique beauty of the Aurora Borealis. Experience natural mystery and magic on this tour on a dark winter night. Let us show you one of the most spectacular natural phenomenon in Iceland.
Akureyri Day Tours
Here you can find all information about our day tours. Our guides are professional and highly qualified with years of experience in guiding people around Iceland. We focus on telling you not just about the scientific facts, but also about local culture, stories, folktales, humor and way of life. All our tours can be booked as a private guided tours.
A fully guided tour to Lake Myvatn area with an extra snowmobil experience included. You choose either to share the snowmobil with another or simply just ride through the snow by yourself. The guides grew up in the area and for them a Snowmobiling is a part of their lifestyle. They love to share their passion for snowmobiling with you.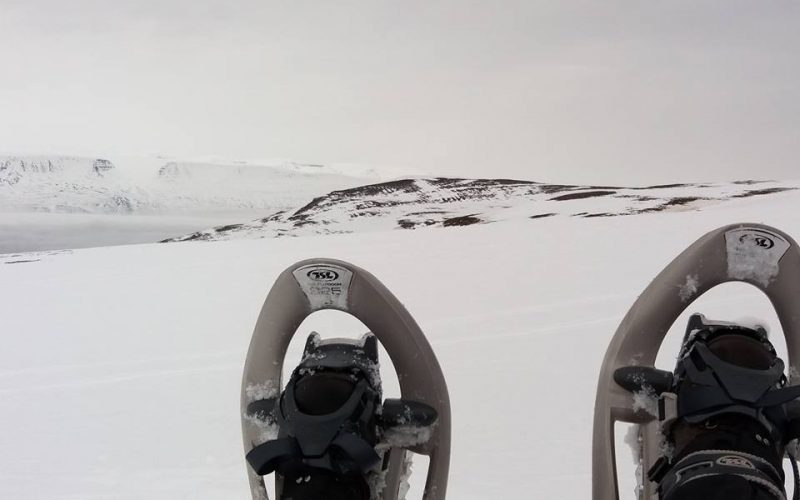 Snow Shoe Walking
The Snowshoes allow us to go outdoors without sinking deep into the white powder and they give grip on patches of icy snow. There is a snowshoe hike for every type of weather and every kind of snow. If there is more ice then snow, we use our trail crampons instead. Snow shoe walking is a great way to enjoy a good walk in the snow in a different way
Let Us Take You Ice-Fishing!
Experience something different. Everyone visiting Iceland during the winter should try ice-fishing. We drive on to a frozen lake were we drill a hole through the ice. Then it is time to fish. After fishing we give you the option of grilling your catch and tasting the freshest fish around.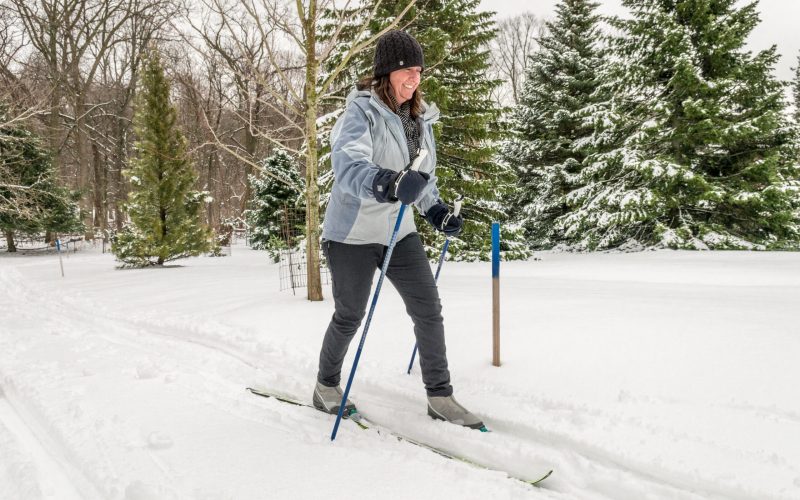 Cross Country Skiing
Get the taste of Cross-Country skiing. Akureyri has two main cross country skiing areas. In Hlidarfjall Skiing Resort, is a magnificent view of the town and the fjord. Kjarnaskogur the forrest family park. Is a popular outdoor area near the town of Akureyri. During the winter a cross country skiing tracks lay through this peaceful and sheltered forrest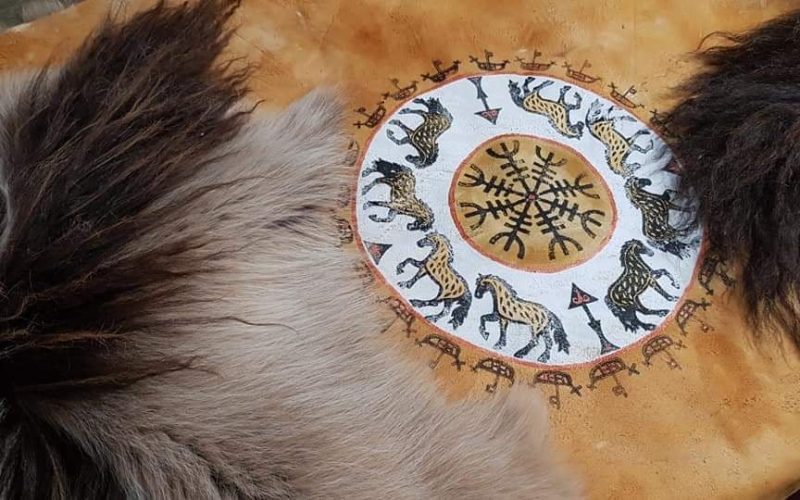 Local Taste, Handcraft & Micro Brewery
It is a tour yes, but it is so different that we have it here as one of the unique activity options you can choose from. This one take you to Hjalteyri, an old icelandic fishing hamlet, with old renovated woodern houses, old harbor and the Herring "castle". Here you fall back in time for 40 - 60 years. At the end of the tour we visit Kaldi Micro Brewery.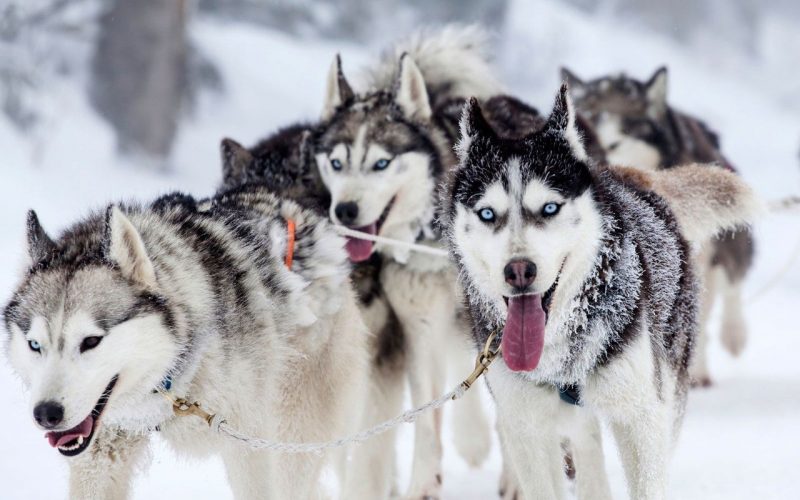 Dog Sledging
Husky sledding in the Icelandic countryside. A unique experience with these amazing animals. There will be plenty of time to cuddle the dogs and take as many pictures as you like. Our huskies love to cuddle, so they will likely fall in love with you and shower you with kisses. "Learn more" and have a look at this different kind of activity.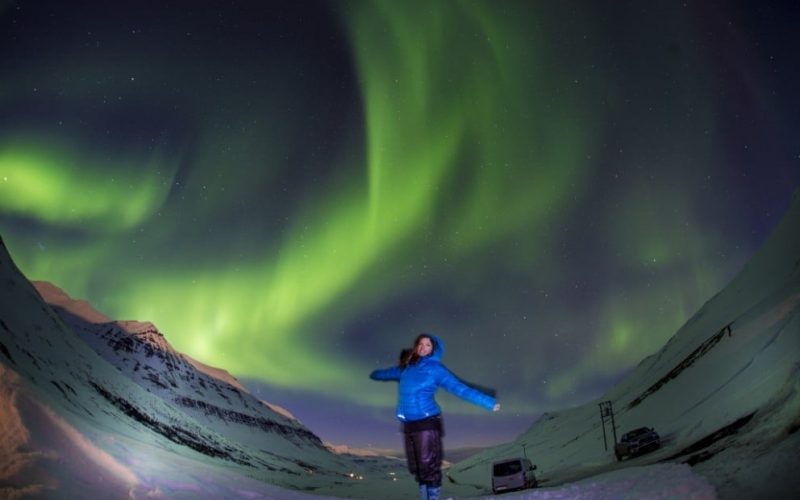 Dog Sledging
Its spring, birds and whales are back along with the Cruise Ships passengers. In this time in Iceland, already the daylight last more then most places. The spring brings this island back to life and its true summer beauty is becoming more and more visible. Find your ship under "Learn more" and have a look at the tour options we have for your ship.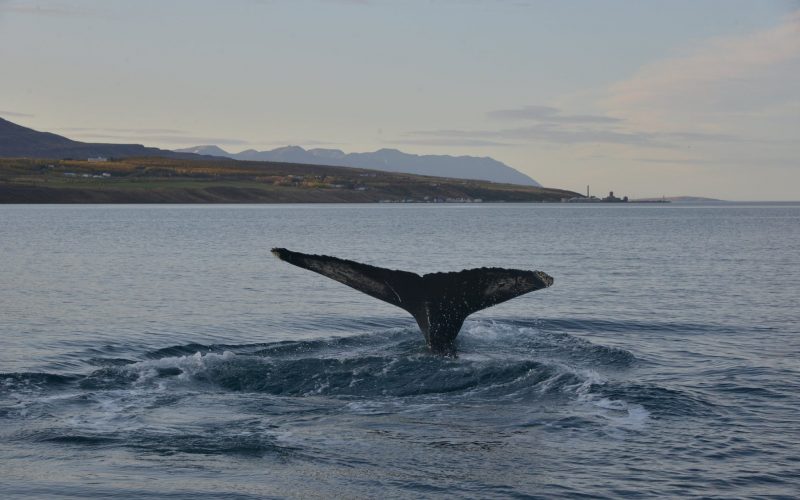 Whale Watching
The location of Iceland make the summer months bright, the sun stay up and color up the sky in the evenings. June is the first summer months. The landscape has turned green and colorful plants are growing all around. If you are sailing into Akureyri in June, then find your ship under "Learn more" and have a look at the tour options we have for your ship.