Akureyri is the center of winter tours & activities in Iceland. The possibilities are endless when it comes to winter activities. The ski slopes, ice skating rink, a variety of restaurants and cafes, the recreational forest at Kjarnaskógur and many geothermal heated outdoor swimming pools make Akureyri a great destination for winter tourists. We can help you plan your staying in Akureyri and organise day tours for you when you wish to travel further afield. 
All our tours can be booked as private guided tours! Find your tour and send us a request at ttv@ttv.is of further details about private tour options.
Northern lights Akureyri, is amazing experience, we go with you into the dark and often frozen night, to see the unbelievable and unique beauty of the Aurora Borealis. Experience natural mystery and magic on this tour on a dark winter night. Let us show you one of the most spectacular natural phenomenon in Iceland.
Lake Myvatn Classic tour is to some of the most spectacular and unique places in Iceland. This tour takes you to; Dimmuborgir, a unique area of lava sculptures, Hverir, bubbling mud pits and steaming vents, underground caves at Grjotagja, volcano's and craters. To see Lake Myvatn at winter time sure is an amazing experience!
A fully guided tour to Lake Myvatn area with an extra snowmobil experience included. You choose either to share the snowmobil with another or simply just ride through the snow by yourself. The guides grew up in the area and for them a Snowmobiling is a part of their lifestyle. They love to share their passion for snowmobiling with you.
The Snowshoes allow us to go outdoors without sinking deep into the white powder and they give grip on patches of icy snow. There is a snowshoe hike for every type of weather and every kind of snow. If there is more ice then snow, we use our trail crampons instead. Snow shoe walking is a great way to enjoy a good walk in the snow in a different way
Let Us Take You Ice-Fishing!
Experience something different. Everyone visiting Iceland during the winter should try ice-fishing. We drive on to a frozen lake were we drill a hole through the ice. Then it is time to fish. After fishing we give you the option of grilling your catch and tasting the freshest fish around.
Get the taste of Cross-Country skiing. Akureyri has two main cross country skiing areas. In Hlidarfjall Skiing Resort, is a magnificent view of the town and the fjord. Kjarnaskogur the forrest family park. Is a popular outdoor area near the town of Akureyri. During the winter a cross country skiing tracks lay through this peaceful and sheltered forrest
It is a tour yes, but it is so different that we have it here as one of the unique activity options you can choose from. This one take you to Hjalteyri, an old icelandic fishing hamlet, with old renovated woodern houses, old harbor and the Herring "castle". Here you fall back in time for 40 - 60 years. At the end of the tour we visit Kaldi Micro Brewery.
Tour to Skagafjörður, west of Akureyri. We visit here a local farm. Get to know how Icelanders lived throughout the centuries. Meet the beautiful and unique Icelandic horses and the Icelandic dog. At the end of the day we visit an exhibition of one of the biggest viking battle in Iceland that took place the year 1238.
This private tour option is to one of the biggest waterfall in Europe. And we travel by one of our Super-Jeep. After seeing the amazing waterfalls we drive throughout Lake Myvatn area to the fishing town of Husavik, in Skjalfanda,
The home of Eurovision & Ja Ja Ding Dong
. Here you have an option of having a relaxing soak in Geo Sea Nature Baths.
Here is your chance to see the incredible Eyjafjord Humpbacks in their natural habitat or some other whales. Our good friends at Elding Whale Watching take you out on their boat to spot the animals. Elding's specially trained guides are experts in spotting them and telling you all about their behaviour, any question you have, don't hesitate to ask.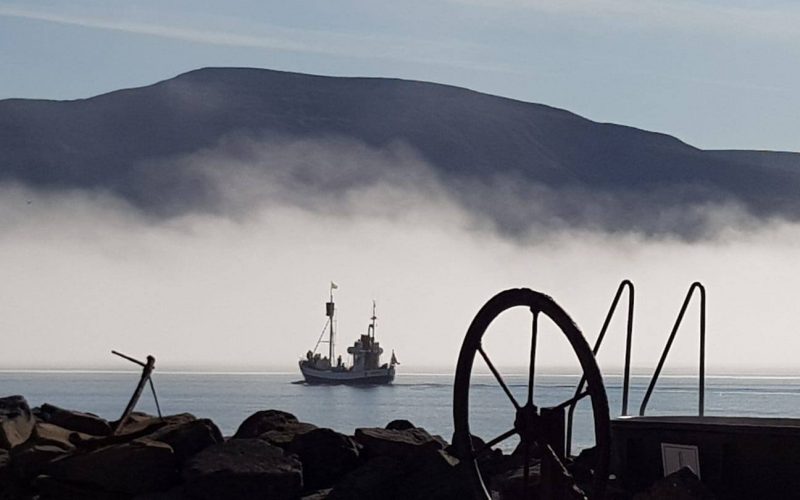 We take you along some of the picturesque coastline you ever see, with beautiful sea cliffs and small old fishing villages and we will be passing dramatic sea cliffs along the way. In between high mountains lays Siglufjordur or Siglo. We visit an award winning Herring Museum on the tour, where we get glimpse into local life during the early 20th century.
Do you want more privacy? Do you maybe just like to travel with your friends and/or your family? Why not check it out? Maybe you would like to do something totally different? Send us an email and we make a good day out for you. All of our tours are available as a private tour. But we are flexible, we are here to make your visit special and rememberable.